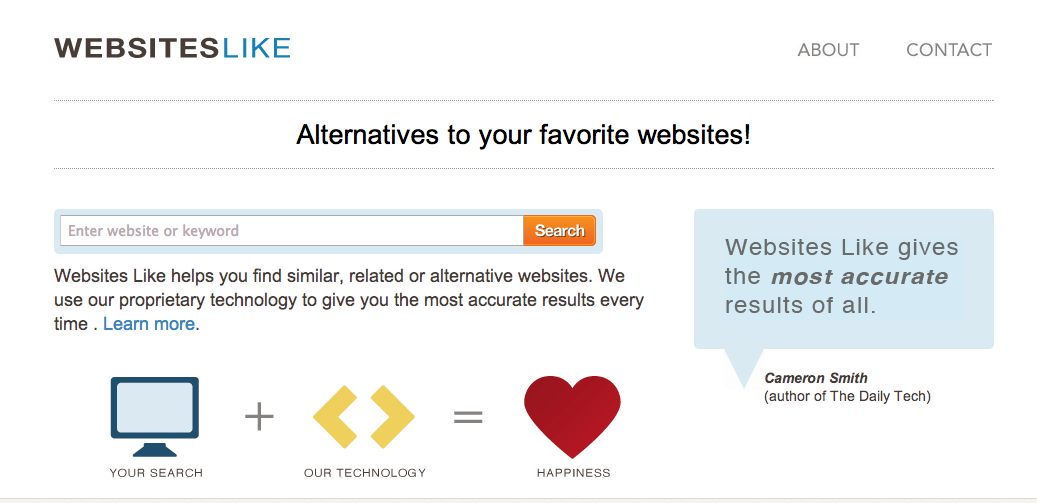 Websites Like Review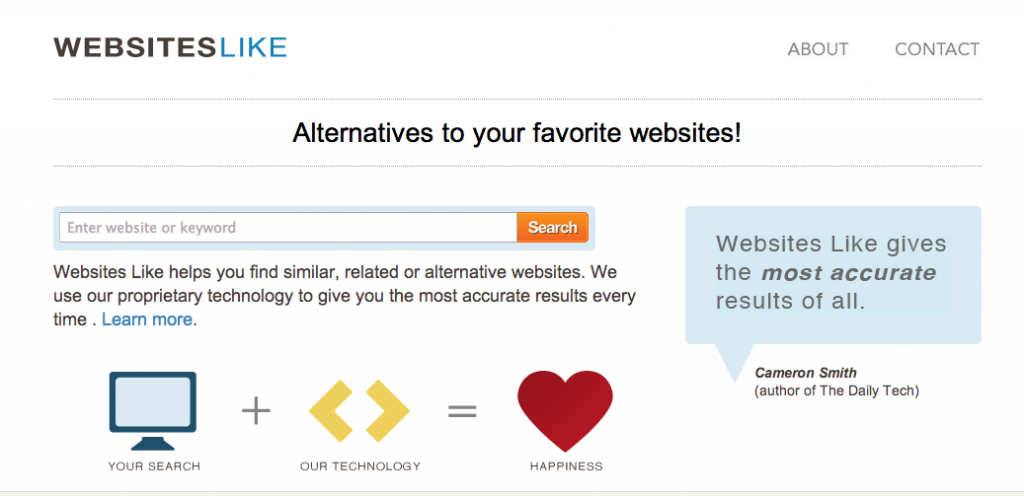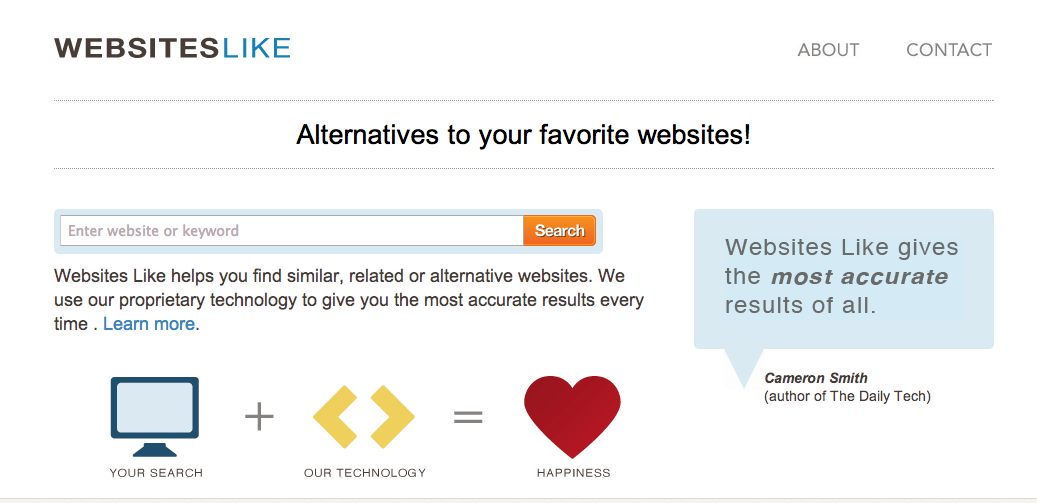 Life has never been easy without the invention of the Internet. Large number of household and businesses nowadays rely on useful search over the worldwide web. In just few clicks, what a person needs and wants are displayed whether it is information, products, services, images and lots of endless results.
There are instances though that what we are looking for over the Internet seems to be aloof or is simply no longer there. So an individual just scratch his head and leave, but not anymore because WebsitesLike.org has come its way.
WebsitesLike.org helps in finding similar, related or alternative websites all in one place. With its clean and neat interface there's no reason for you to get lost. If you have a particular keyword or website in mind, you can simply type it in and voila! For about fifty results you will surely find what you are looking for.
WebsitesLike.org is perfect especially for people who work online. Tasks line blog commenting, forum and guest posting are made easier with the help of this site. With just a keyword, your will be led to the same niches that you are working on. If you are wondering how they do it, simple—algorithms.  Just like the popular Google, they look at different factors like website popularity, Alexa Rank, Google Page Rank, keywords and user contribution before they present similar or alternative websites. Though WebsitesLike.org aims to give their customers the most pertinent results, a 100% outcome is not just possible because of some websites insufficient information.
I personally tried this site in search for images I could use on my blogs. I simply typed a keyword like photos, and it resulted to websites where I could find images that are unique and not commonly seen by other Internet users. I love tweaking photos and since I was overwhelmed by my first query, I type another keyword which is photo editing and I was more amazed to see the results WebsitesLike.org has given me. Now, I must say I have found a new site that could cater my needs both for my work and personal requirements.