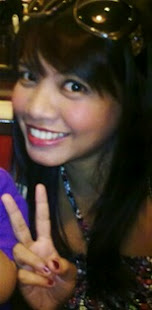 SAHM Story – Success in Odesk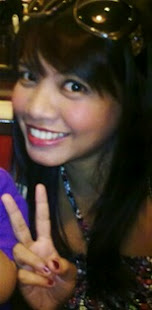 Getting laid off from a company where I worked for six years is one of the lowest points in my life. I got so comfortable working from 8am to 6pm together with my boss and co-workers. Although there are rumors that the company is not doing well, I kept my faith that we will not cease to operate. And then bam! We were given a written notice that we could look for a new job starting that day.
I am a mom of three and in my age of 30, I knew it wouldn't be easy to look for another job that would allow me to take leave of absences when my children need me.
During that time, I am already into blogging and had met few bloggers who earn from their blogs. Then I heard about Odesk. I was inspired by fellow moms who actually resigned from their eight hour job and chose to be work at home moms with only Odesk as their source of income. And here I am, nothing to lose and with skills that I can cater to Odesk customers. So on the first day of being jobless, I created my Odesk profile, came up with a cover letter and apply at almost all writing jobs I saw until I reach my maximum quota of job applications. I waited the whole day for responses but no one contacted me. I was devastated.
But I did not lose my hope. I kept on searching for tips on how I could land a job in Odesk to keep me in high spirit. And then one day, I saw a red notification— I have one interview invite! With that, let me say that the rest is history. I have been a work at home mom for almost two years now and Odesk sustain me and my family in terms of financial. Now, I don't want to just blab about me being an Odesk-er so allow me to share what I learned on how you could land your very first job in Odesk exactly the way I did:
Your profile should be exceptional- Do not just tell you are a writer. Give your clients some links leading to your previous write ups or even your personal blog. From here he/she can have an overview of the kind of writing you could provide.
Do not use generic cover letter- You should make each one unique and in accordance to your client's requirement. It would show that you understand their needs and specifications and it could lead to a possibility of getting interview invites. 
Comply with interview invitations- Odesk will give you the option to accept or decline interview invites. Choose decline of you have a handful of projects instead of just ignoring it. That's the most polite thing to do.
Be on time and provide necessary information about your services during interview.
Give all your best- for your first Odesk job, do not aim on the payment you will get but rather focus on the feedback that your client will give to you. It would matter most especially if you would want to have an on-going career and continuous list of satisfied clients.
When people ask me what I do for a living, I proudly say that I work with the best company in the world that allows me to work on my pajamas.
About the author:
Mai is a 31-year old mom based in Philippines that believes she got herself in colorful pages. Taking care of her three (yes, three!) children in between work is the toughest job. She found out two years ago that she still have extra hands to manage her attempts in writing on-line and earn few bucks from it. Visit Mai's blog and like her fan page to get to know her more.