2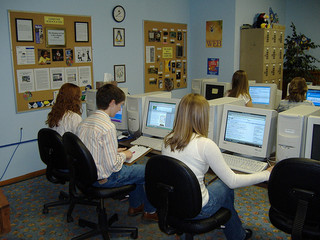 Take Classes Online to be an Insurance Agent
An insurance agent, also known as an insurance broker, is someone who is involved with the selling of insurances or is someone who operates in and with the retail aspects of insurance. This could be a variety of positions, but agents are usually required to understand how insurances work and know how to best aid their clients. The main concepts that are focused on while helping clients find the best insurance plan for them is risk management.
Qualifications For Being An Insurance Agent


Individuals who are insurance agents need to have at least a high school education. Although a college degree is always beneficial, it is not required. However, certain college courses that are specific to the area in which you are interested in will only boost your ability to increase sales.
What To Expect From An Online Course


Most of these courses for attaining online insurance agent certification are similar in style to how other classes are set up. There are video lectures that are viewed online, reading material that is assigned, quizzes that reflect what is covered in the lectures along with reading materials, and a final exam at the end of the course. Completion of the final exam, however, does not credit the participant with their license for selling insurances in their state.
The entire point of the online course is to prepare you for the state exam and each state that you choose to practice in will require you to be licensed. Obtaining a passing grade on the state exam is the only way to qualify for selling insurance in that state. Therefore, it's important to be dedicated to the course otherwise you may be wasting your time and money.
Common Course Design


The preparatory online classes incorporate thorough training for the fieldwork that you will be conducting as an insurance agent. Another aspect of taking these online classes is that there are different areas for becoming an insurance agent. This separates the life insurance and auto insurance learning objectives because they are two different topics. You should take time when considering which avenue you would rather pursue, since certification will vary.

Other Forms Of Online Certification Programs


Some insurance company's offer their own agent training courses. However, this training may only apply for the state in which that insurance company resides and most insurance programs only qualify the agent for the state in which they choose. Look for companies that have online programs which guarantee to meet all of the state qualifications for training insurance agents in their respective fields. This ensures that they will be able to pass their state exams when the time comes to take it.
Online learning is convenient and usually can be done on a more rapid pace compared to traditional classrooms. Being able to accomplish your goal will boost you confidence and prepare you for future online learning. Whether you are thinking about becoming an insurance agent for extra income or as a full time position, consider online classes.
Andrew Greene is a freelance writer and blogs for ppiclaims.org.uk a site he recommends to anyone who wants to learn more about ppi claims.