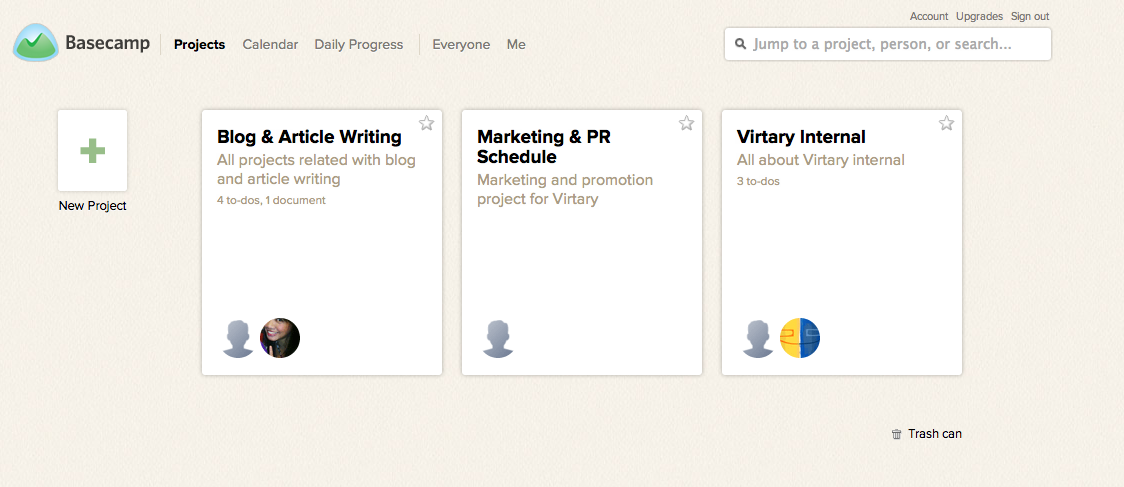 Nice Looking Board Style Project Management – New Basecamp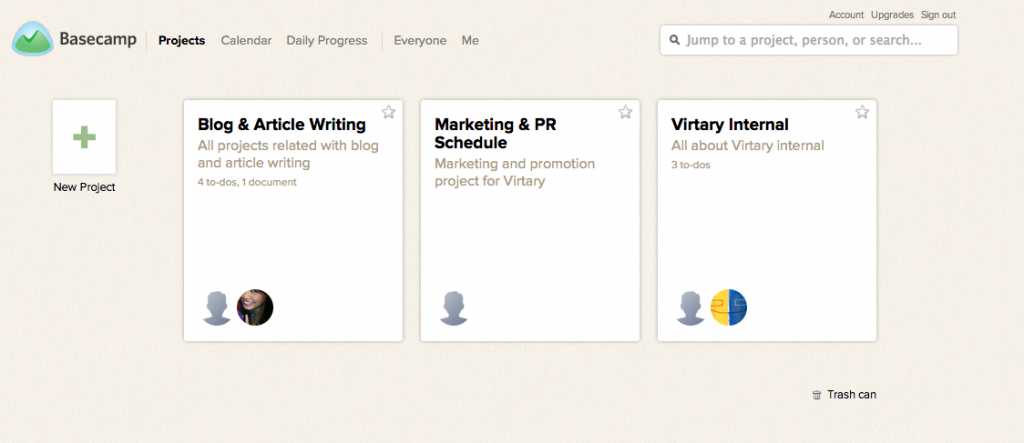 It's amazing how businesses today can now be operated and mandated from the comfort of their homes with workers collaborating from different parts of the world. No wonder programs and software are invented not just to make things easier but to make onlinegroup effort more effective and efficient.
Speaking of programs and software, you most likely heard about the New Basecamp being introduced and is now widely used by most number of outsourcing companies, virtual assistants and online workers. Basecamp is web-based project management software which keeps any business's projects, to-do lists, documents, decisions, feedback and team in one. It was primarily launched in 2004 and to keep up with the fast changing trends and of course tough competition in the market, they now came up with substantial updates all for the convenience and satisfaction of their clients.
We have used Basecamp classic for some times, and after all we found that the classic version is the best among other project management applications. It has so many additional features and third party's integrated software that can be used to optimize Basecamp functions, such as time tracking, invoicing, calendar, etc. So, finding that Basecamp has just launched their new Basecamp application, we decided to go for the trial (45 days FREE without entering credit card information! Nice, huh? :D)
First impression:
Pretty nice user interface. New Basecamp lay out reminds me a bit about Pinterest interface. Board style type where we can easily drag and drop a board (in this case it means a project or working room), invite team member, create to-do lists in order and easily drag and drop the list. 
Following our conclusion:
1.Improved discussion features- collaboration on projects is made easier.
Keeping in touch with the team via online discussion board and live chat is indeed one the highlights. Emails response are auto posted in the discussion board which means no one would be left behind even if some of the team members are on vacation. Making use of Internet capable mobile phones is greatly utilized
2. An eye-friendly user interface
It's like looking into a clean sheet, no more hassle and bustle if you wanted to look at a certain page which probably why loading is faster than before.
3. Serious support group
Their free webinars which is purposely created to assist their clients walk through their updated system is greatly appreciated.
While the latter statements are on purely on the positive side, I also noticed some glitches in their new scheme such as:
The time tracking and invoicing feature which is very important for me, as freelancer is no longer available.
I understand that Basecamp uses third party applications for Basecamp classic to enable this feature, but unfortunately we can't find the add-on applications to support these features in third party software list for New Basecamp. Just hope Basecamp will put this issue into their serious consideration. Hey, what is good of a project collaboration application if we can't integrate our invoice into the app 🙁
Dashboard do not offer a straight view of all the projects I'm working with which makes it hard to view all of them in a quick glance.
As of now, these are all I can say about the new Basecamp as I am still adjusting to their new system. But all in all, I find Basecamp as still my number one choice among other software when it comes to project management.
Do you want to try out New Basecamp? Well, just go ahead and visit this link