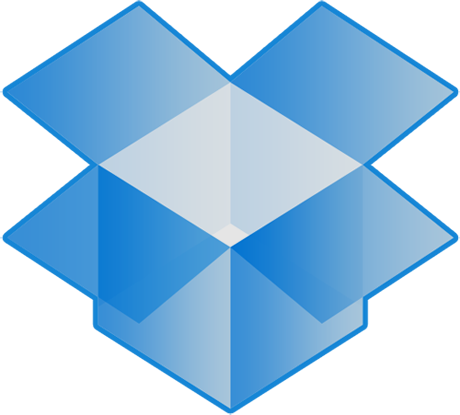 Top 5 Applications That A Virtual Assistant Must Have!
Running a virtual assistant business demands you to be tech savvy and always update yourself with the technology development. Things keep on changing every day, and if you don't keep yourself up to date, surely you will be left behind.
Based on my own experience, I found that being a virtual assistant means you must be fast, reachable and knowledgeable. Most of the time you act as the problem solver, not only the executor. In this case, technology applications can help you a lot in running the business, they can save times and energy while you have to focus on the project accomplishment.
So, here are my top 5 list of applications that a virtual assistant must have:
1. DropBox
Dropbox by Dropbox Inc is a cloud hosting service that enables the users to share file through a system called file synchronization. It allows you to share folder in your computer with other Dropbox user. What I like about Dropbox is the simplicity from the installation until synchronizing.
Dropbox has three packages: free, 50 GB, 100GB and Team for large shared quota, and get centralized admin and billing. Currently I am using 50GB package and so far I am very happy using this application.
By using Dropbox, you don't have to worry about sending email with heavy attachment. Also you don't need to send out email for report, file, images, etc as you and client can have them on our each other computer.
One thing about Dropbox, you can't open a file together at the same time as it will become conflicted copy. Also, just like any other cloud hosting service, you need to be connected to the internet if you wish to share your file to other user. No internet connection means no sync and there's no way you can't share file.
2. Google Documents (Google Docs)
Google Docs by Google Inc is online file sharing and collaboration. This is the best Google application that is very useful to support a virtual assistant in his or her daily activities.
The app allows you to connect with client, update project at the same time. It even has a chat service where you can just easily communicate during the project hours.
Gdocs supports various kinds of file format such as document or Words type, spreadsheets, presentation, pdf, survey, etc. You can collaborate with many people, make your document private and accessible to the invited people only.
The best thing about GDoc, it's totally FREE!
There may be a few hiccups working using GDocs, for example spreadsheet form is a bit different than the ordinary one (it's simpler) but that won't be a problem.
I have been using Gdocs for years and still amazed with the way it works. Until now, I have been connected with clients easily and keep the project updated day to day without any hassle.
3. Toggl

If you wish for simple project collaboration application that also has time tracking feature, you can consider using Toggl. It's very simple and clean looking interface.
Toggl works by 1-click time tracking that is also available in mobile version. It really helps you to stay on track and file your report easily.
Toggl is free if you use it for yourself only, but if you want to collaborate with client or team member in the same working room, there will be charge $5 per user. They have changed their subscription service into flat fee – $5 for any user in your working room.
Personally I love Toggl and I have been using their paid plan for the last couple of months. The price is excellent, and time tracking works well. You can also export your file into PDF, CSV or Excel. Just one thing, Toggl doesn't provide billing and invoicing service. All you can do is just export the report and time sheet and bill your client manually.
4. Trello

This is nice and free to do application that I found so far. If you have a team working on your project, Trello can be a great tool to assign task and easily manage which task has been done, doing and waiting. The app works by drag and drop system, so easy to use. You can create as many boards (working room) as you want, invite your team as many as you wish and work together.
Just one thing to remember, Trello is only a TO-DO application, nothing more than that. You can actually download your board and to-do list, but not in the familiar type of file, so this feature is a bit useless for me. I don't have the application to open the file format.
But if you only need a simple FREE application to assign task to your team, Trello is the one.
5. HootSuite

Here is the best social media dashboard for virtual assistant, especially those who offer social media service for clients. With this application you can manage multiple social media accounts such as Twitter, Facebook personal account, Facebook fan page, Linkedin, FourSquare, etc.
You can schedule your message and check the social media progress as well as monitoring keywords, track conversation. You can share the access to your team and work together to deliver social buzz for clients.
Hootsuite has two kinds of memberships: free where you can manage 5 social media profiles with 2 RSS and basic social analytics feature, and Pro for unlimited social profiles and more advance features. Pro version costs $5.99 per month, and there are also another upgrades for enhanced support, additional team members, archiving, analytics points, etc.