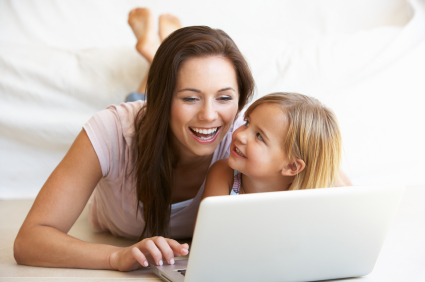 How to Work at Home and Manage your Kids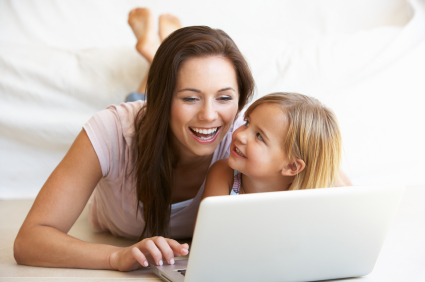 It is such a privilege for home makers of today's generation to land a job online and be able to manage their homes and families at the same time. Home-based jobs had reached a large number of people who used to stay at home and had no source of income at all. A person can easily land an online job if he/she has the skills and knowledge needed by most outsourcing company. Since home-based jobs clicked mostly on stay at home parents, their career transformation from plain home makers to work at home moms or dads is often questioned by some narrow minded people who cannot believe that such kind of job is possible. The primary reason of working at home is to be able to take care of their children, earning is only secondary.
Now, allow us to share some tips on how to work at home and manage your kids from a personal experience of a work at home mom who has three children aged 7, 5 and 3.
Set up a working schedule- while working at home seems to be a flexible job, sticking to your own work schedule would do you a huge favor as well as to your children. You can do all your household chores and motherly duties during your off-hours and be productive during your working hours
1. Spent time with your kids before setting yourself up on client call
It is observed that children seek attention from parents when they feel they are being neglected or taken for granted. Most of the time, tantrums occur when they see their parents busy on the phone or with their laptops. Therefore, play with them first, prepare their meals or ask beforehand what they would need while they are watching television or playing with their siblings. If you see that they are already comfortable without you around, then that would be the time for you to set up a conference call with your client without them disturbing you.
2. Seek help with other family members or relatives
While most employers understand how it is to be work at home parents, they are still your clients who pay for your services. Hence, meeting deadlines or attending important calls from them should also be your priority. Asking help from your partner or close friends is not a bad idea. Let your kids spend time with them while you do your work or allow them to have play time with children around the neighborhood. The more quite your home is, the earlier you could finish the job and call them back to your house.
Working from home could only work for those people who have excellent skills in multi-tasking. That is doing their role as wives/husbands or mother/father to their children while they aim for a profitable career online.