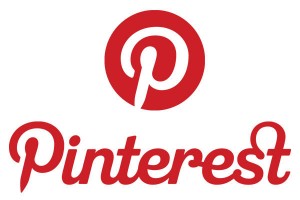 Using different Social Networking sites have become very common in any kind of business and personal agendas. There is no doubt if your company has its own Facebook Page and Twitter account to attract customers and widen your reach in the market. Now, have you heard about Pinterest? Nope? Well, you're missing a lot of opportunity if that is the case.
Pinterest may not be as popular as the top two social networking sites but mind you, it is building a reputation faster than its creator think of. This is why you should go and be "pin addict" because your business could get lots of benefits from it.
Personally speaking, I found Pinterest as a black hole. You spend time browsing, pinning and re-pinning without knowing how much time you used. Now, if you use Pinterest for your business, I've got 5 tips for you to take the most out of it:
1. Get into the black hole- Pinterest is a time consuming social networking site and you should use it wisely. Do not limit yourself from exploring different kinds of Pin boards. Before you know it, in every likes and re-pins you did, new target market had been reached and your business can be easily noticed.
2. Do not be overwhelmed by what you see on other Pinterest users- it is best to keep all things on your board unadorned and straightforward. Just keep in mind to put links back to your main site to get that increased traffic.
3. Be virtually as well as physically present- while the Internet does the most part of promoting your business, it is still highly recommended to let your market know you're also available in real time. In your physical store, create ads and promotions in relation to your Pinterest account then do it vice-versa to your online representation.
4. Do not be self-centred- nobody would want to see an "all me" pin board. While your main purpose is to promote your business and products, being versatile and sociable is proven to be effective. Do not just focused on your own stuff, explore and be generous in giving others your "likes" and "re-pins".
5. Follow the leader- this is a perfect start if you want to gain more audience. Admit that you are just a beginner and there are already leaders in the Pinterest world. What you should do is to follow them and expect the chain reaction.
Advertising and promotion now comes in handy with the rise of these social networking sites. But no matter what kind of sites you use religiously, to give the outmost service and high quality products is what every business should think of to gain loyalty from customers and new patrons.