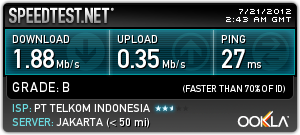 Being a VA: Your Performance Depends on Your Internet Connection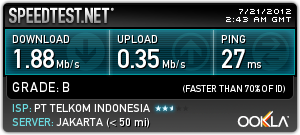 We've got quite a lot inquiries, job application letter or even just a short message asking how to start working as a Virtual Assistant submitted from our contact form. We really thank you for that. Although we don't think that we're the expert, but we love to share some of our experiences and hope that it can be useful references. 
First thing we need to remember. Working online means you depend 100% to your internet connection, so it is extremely important for us to prepare for good and reliable connection before we can move further into the business. There were some times when we did online interview by using instant messenger to some candidates that applied for the post of virtual assistant in Virtary, and internet connection seems to be the major problem.
You can ask for excuse for one-two days, but clients can't wait (and they won't) forever. They have the inquiries, and surely they won't be willing to let our 'connection schedule' to control their activities. So, try it hard to make sure that 'Sorry disconnected' or "Sorry no service" will only be spoken in the times of emergency where there's really nothing you can do to make the error up. 
Probably internet connection isn't a problem in major Western countries, but IT IS still a problem in Indonesia. Based from our own experience, living in the capital city of Indonesia doesn't necessarily mean that you won't have slow connection. You might have good enough speed to do social media chit chat, but when it comes to work, bump! The connection is as fast as a snail walks, LOL!
So, it is not true that building virtual assistant business won't cost you anything. Well at least you need to be sure that you must invest for fast internet connection for the start.