2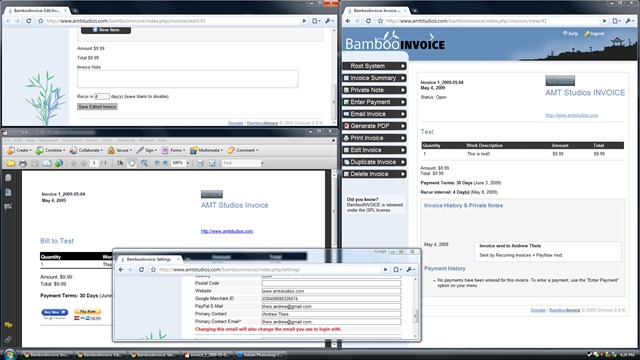 3 Free Invoicing Tools
To engage in any kind of business whether it is big or small would surely need a reliable and effective invoicing process. For starters, you might want to try several tools to create invoices especially now that the Internet has tons of recommended sites where you could create invoices for your business either for free or with a minimal fee.
You are in for a good treat because in this article, we would feature three (3) FREE tools to create invoice that would spare you from spending additional expense for your business but would give you ease when doing this daunting task- invoicing.
1. Invoiceto.me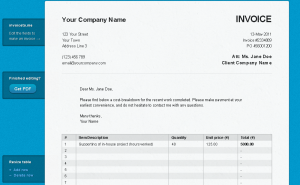 This comes with the most friendly user interface that even a child aged 10 and above would surely understand. Yes, we are not kidding! From the ready-made invoice, you can easily edit the entire field that needs change like company information, name and address of the client and other invoice rudiments. It has a table where you could place all your invoice items and can be adjusted depending on the items to be included with no conflict at all. Invoiceto.me is widely used compared to others because one, there's no registration required. You can create invoice right then and there. Two, easy to follow instructions on how to come up with an effective invoice. Three, you could write special notes on the invoice itself and four, it can be converted into a PDF format for printing or emailing invoices to clients.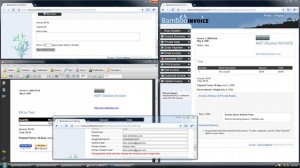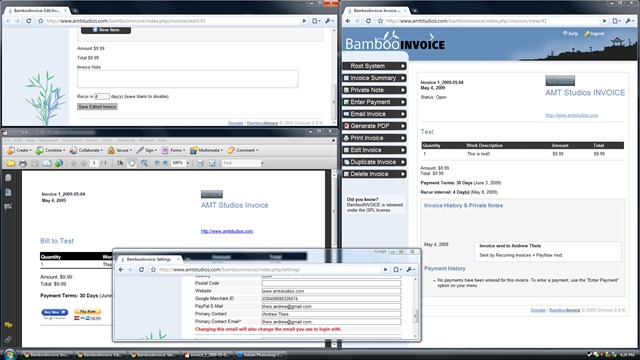 It is another free online invoicing tools that most small businesses would also love. It provides a neat and spontaneous look that would give you the idea on what items to include to create professional invoices. Its custom ability is superb and you can enjoy its multi-language and PDF features when it's time to send invoices to client. On the other hand, it would give you an intimidating impression once you knew that it would require you to have a web-hosting account before you can download this free invoicing tool. Also, do not expect to see recurring invoices and online payments capability in here which most users find as a major shortcoming in making this tool standout from the others.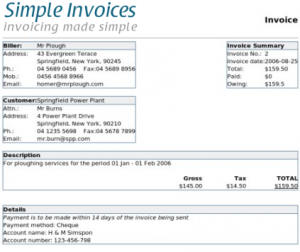 Albeit the word simple is on this free tool's name, you might slightly your head when you read that a LAMP set up would be needed in order for you to successfully install it. But no worries because once you got the hang of it, the process would be smoother. It's versatility feature which allows several user accounts and different billing formats normally get the most thumbs up among its users. From the settings panel several tabs can be seen and you will be easily directed on what data you should place to complete your invoice. It rises above all other free invoicing tools because it supports more kinds of formats aside from PDF. You could choose whether you would want your invoice in MS Word, plain text, Open Document format and even in Excel format, whatever your client is most comfortable with. If you would want to know more about Simpleinvoice.org—then go ahead and try its free live demo.