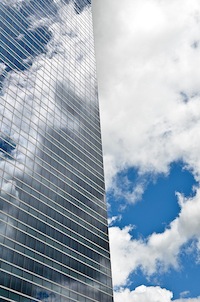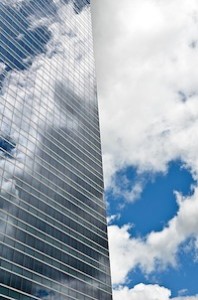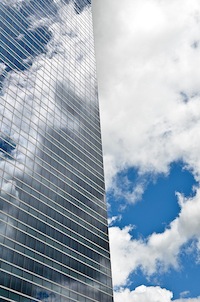 If you own your own business, you've probably heard of cloud storage and file sharing services, but you may not know exactly how it will affect your business to obtain one of these storage services. If you find a company that provides what you need, you can improve your business and help yourself become more organized, professional, as well as create a better experience for your customers.
Organization
Keeping your files online can help your business stay more organized and keeps your files set up in such a way as to provide you with simple ways to avoid duplication of data. For example, if you have a document that multiple people need to access and work on, rather than emailing the document to others and creating multiple copies that will need to be reconciled, losing some important changes in the process, you can have a single document held online that each person you give access to can go and work on, which saves all the changes automatically.
Since many of these programs are created specifically for businesses, they have organizational systems set up to work for you, including filing systems for customer data. To see if the organization systems set up within the site work for you, use a 30-day trial and play with the programs available.
Looking Professional
Online storage sites are automatically created to look more professional, and having a high-tech, easy-to-use site your customers use to securely access their data will add a sense of credibility and professionalism to your business. Looking professional is incredibly important when trying to create a reputation as a reliable and successful business, and a well-created online storage site can help with that.
Simplicity for Customers
Instead of customers needing to send important data over email or loading large attachments, they are able to just click a link and access everything they need from one site. Storage sites are specifically made to allow customers to use them easily, so you can ensure that you get all the information from your customers quickly and painlessly, and they will be able to do the same on their end. If your customers ever have difficulties sending out or getting back their important data, an online storage site can help eliminate those problems.
Security
Many people worry about the security of their sensitive documents when they're held online, but file storage sites tend to have great security measures set in place to keep your information safe. Not only is it encrypted and can only be accessed by you or people you give access to, but they keep encrypted backups in case of any natural disasters or other unlikely but devastating circumstances. This means that your data will not disappear in the event of a fire like physical copies would, and it's less likely to get stolen than if it was sitting on your computer.
If you're still unsure about online storage, try some different sites out using free trials. You can practice encrypting and uploading documents and share them with friends to see if the accessibility will help your business. Look at the organization systems and the security of each site, as well as the customer usability to ensure that it will work well for you. If you find that it will benefit your business to use online file sharing and storage, you will see that it's a good business expense that will help improve your business in multiple ways.
Greg Haines writes for several tech blogs and suggests finding out about how simple ftp transfers can be done.