1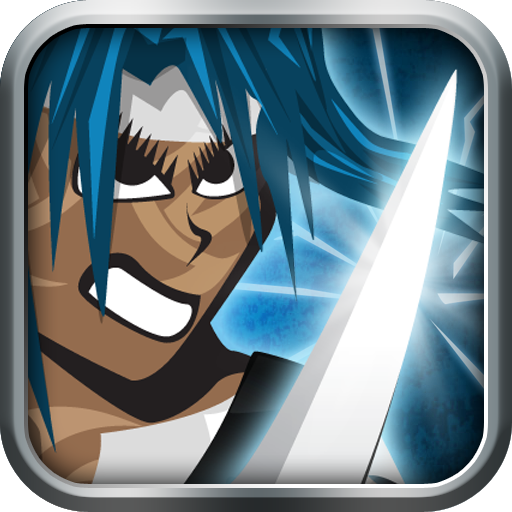 Rise of the Warriors – The Chaos Invasion, Free MMORPG Game Available for iOS Gamers
Rise of the Warrior brings a chaotic perpetual world where players massively combat against thousands of others to the iPhone and iPod Touch gamers. This mobile multi player online role-playing game offers a strategic fight system that renews the traditional text-based game.
The Monkey Twins Studio Inc., Canada based independent mobile application developer just released Rise of The Warriors, massively multiplayer online role-playing game (MMORPG) for iPhone and iPod touch this summer. Wrapped with addictive storyline, The Monkey Twin Studio promised that Rise of The Warriors (RotW) will bring magnetic game-play where players can hardly put their devices aside.
According to Daniel Tremblay, the Creative Director behind The Monkey Twins Studio Inc., "Rise of The Warriors is a game that changes the way in which text-based MMORPGs are played by adding interaction during the fights. We strongly believe that way can be more convenient for players as it means no more tap the button and get the result. IPhone and iPod touch gamers can also expect simplicity yet challenging unique game-play they may have never seen on other MMORPG games."
Rise of The Warriors offers an extraordinary experience of the realm where players must go through the deep of the chaotic invasion, train themselves on the training zone and combat other players in deadly duel. Players are led to accomplish mission by mission while fighting all bloodlust foes from goblins to orcs, ogres to dark elves along their path. The primary objective for players is to rise amongst the warriors and become the last warrior standing.
 Core Features:
Duel other players LIVE

Original touch-feel in each fight by using the skills.

Eight different dueling styles with specific skills: War Dancer, Pit Fighter, Ranger, Soldier, Monk, Berserker, Thug and Marine.

Three different avatars to customize characters

Five Noble Houses to join: Northwood, Blackrose, Dragor, Helrohann and Tremblay.

Build and upgrade the Camp, which consists of: Headquarter, Armory, Training court, Stable, Dock, Alchemy Lab and Shrine.

Browse over a huge map for missions, training, challenges and bonus.

Perform numerous heroic missions in a fantastic storyline.

Unlock rare weapons, armor, potions and blessings.

Challenge fantastic creatures in the Monster Pit and get more rewards.

Fight for a FREE bonus everyday.

Easily find and duel Game Center friends.

Tag other warriors to find them quickly.

Send messages to other warriors.

Gorgeous graphics

Medieval music and sounds

Real time updates.
Rise of the Warriors is available for FREE download on the Apple Application Store worldwide. An updated version with more improvements and advanced features will soon follow the first version.
About The Monkey Twins Studio Inc.
The Monkey Twins Studio Inc. is an independent mobile application developer based in Quebec, Canada that focuses on building creative and strong character mobile applications.
For press and interview inquiry related with this release, please contact:
rieni@themonkeytwins.com