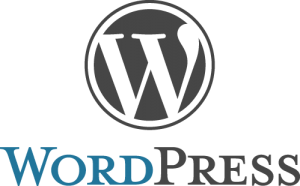 If you are an Internet junkie, then you probably have come across hundreds of websites under WordPress platform. From the simplest to the most extravagant sites, you probably wondered why most people choose WordPress. Let me give you some insights on why WordPress takes the lead when it comes to blogging and site building especially if you are planning to create your own VA website.
1. It's as simple as ABC- Any person who knows the alphabet could easily learn how to create his own VA website through WordPress. There might be some who got intimidated by some alien terms pertaining to website building but you shouldn't be. Widgets are so easy to understand plus you could always look at the menus and options on your dashboard.
2. Less is more- Don't be tricked by free blogging platforms sprawled over the Internet if your intention is to build a professional VA website. The term "Free" could not give you an assurance that your site is safe and secure. It is best advised that you pay for your site but not necessarily a pricey one. Start with getting your own domain name and from then you could start scouting for cheap but reliable domain hosting for your site
3. Experiment on your own- Perhaps you would want an instant, unique and catchy website and so you would probably hire a designer. But it is not wise to hire that person every time you will need some modifications on your site. As stated on number one, WordPress is as simple as ABC. You could easily update and modify your site on your own, thanks to WordPress themes and plug ins. These materials come in handy and all you need is your creativity and the ability to foresee what attracts people to your site.
 Keep in mind though that updating your websites content on a regular basis is still the topmost important in making your VA website a success no matter how you create and pay for it.