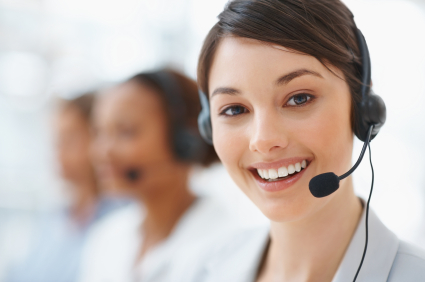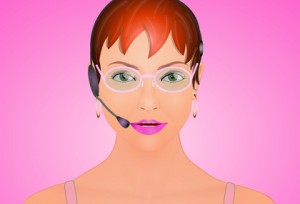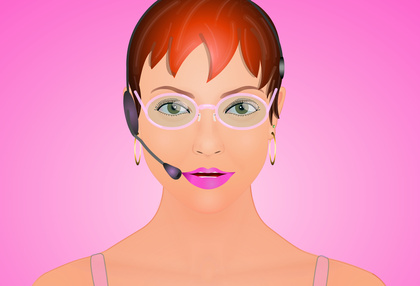 Answering calls while you manage your business can be time consuming and could drain your energy. Traditionally, hiring a receptionist to answer all your customers' inquiries on the phone and taking some personal calls for you could be the best thing to do. And as we become more accustomed to digital and virtual technologies, Virtual Receptionists were introduced to the market and is now on the test run whether it could be the latest trend.
Why not? People had accepted and embraced Business Process Outsourcing (BPO) industry today so why not Virtual Receptionists? Nevertheless, there is a difference between a Virtual Receptionist and a call center agent (as what we usually call people who works in BPO industries). A call center agent merely takes calls and answer queries while Virtual Receptionists, acts in the name of your company's name and do more than taking calls and they are as follows:
* Most Virtual Receptionist works 24/7 for a company.
* They answer customers' inquiries.
* They take messages and relay them to the person involve either through emails, SMS and other forms of communications.
* Virtual Receptionist can route calls for the other members of the company.
* They can make bookings and ticket scheduling.
These are just few tasks that a Virtual Receptionist can do for you. Small businesses and some professionals hire Virtual Assistants to take charge of their ringing phones while they perform their professional and personal duties such as:
1. Doctors and small clinics- patients call in, ask for appointments or ask to speak personally with the doctor. The Virtual Assistant can hold the call, seek permission if s/he can transfer the call, get back to the caller and route the call.
2. Lawyers- clients can call anytime. Virtual Assistants can be instructed to take names, reason for calling and information on how the lawyer can contact him/her. If the person wishes to talk directly to the lawyer, a warm transfer can be done as per the lawyer's permission.
3. Architects and Engineers- normally these professionals work by projects. They can have their free time bonding with their family or friends while their Virtual Receptionist take calls from their clients and route them to their mobile phones or relay messages via e-mails or SMS.
Have you encountered a Virtual Receptionist before? How would you compare your experience of dealing with them over a face to face conversation with a real receptionist?