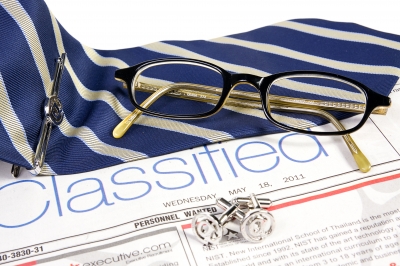 After graduating from college, one important thing that any student aims for is to land a job. However, year after year, the number of unemployed continues to grow. The competition keeps getting tougher and sad to say for those who failed to snare their desired jobs, the will to try again stopped from there.
In this article, job seekers will be given some tips and tricks on how they could get the edge over their competitor through an outstanding job application letter. Yes, this is where it all starts when you want to have your dream job.
Did you know that most company's management would look at your job application letter first thing next to your personal appearance? So impress companies with this important key by following these tips:
Be grateful to the invention of Internet because it makes sending job application letter much easier.
Traditionally, you would have to buy stamps, type your resume and send them to the company's physical mail box. So speaking of which, in sending your application letter, keep in mind that you are sending a correspondence to professionals. It is just right that you set up your professional email using your real name. Do not use your teeny, cutesy email address that you use in setting up your Facebook account. By using your real name instead of nickname or alias, it will show how serious you are when it comes to landing a job.
Come up with your own application letter wherein you could state your own personal desire to be a part of a company. Make a template to salvage time but if you are sending a lot of application letter to different companies, then you might as well give time to modify each of them to suit their different taste when it comes to hiring people.
Do not apply to a job if you have no knowledge at all when it comes to their job requirement. 
Read the job description carefully and highlight your strong points. From here you would know where you stand from the start.
How? Ask questions. The hiring manager would definitely keep in mind the applicant who asks questions compared to the one who just answer his/her question. It would show how interested you are to their company. Show your interviewer how much you know about the company's background, goals and objectives. Avoid asking questions that will give obvious answers. It will only make you look stupid and that is something you would not want to be remembered of you.
 Nothing can be more rewarding than to land a job on your own rather than because of connections. Do not be discouraged if you have been rejected once or twice, just keep on polishing your job application letter and you will surely catch some company's hiring manager the soonest possible time.
Image: posterize / FreeDigitalPhotos.net