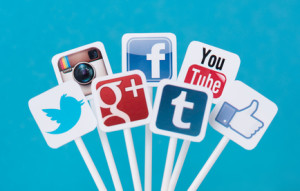 In this vast world of technological advances it is no surprise that the photo and video sharing, social media app, Instagram, has quickly gained millions of users and followers. Despite its lack of the included "buy link" offered by its social media competitors, Instagram has been named by Forbes magazine as one of the most powerful tools for selling. 
In a sense, Instagram marketing by small businesses is genius.  By connecting on a more personal level, as well as on a daily basis, with potential clients or customers small businesses can generate an astronomical amount of followers.  Any promotion or special buy can be accessed instantly by these followers who can then send the link on to their friends and followers.  It is definitely an advertising and marketing tool of the future.  And for small or start up businesses, who may not have the budget for a huge marketing campaign, it may be just the tool that they need to get their products and business' name out there and help in getting their business off on the right foot.
By including pictures with well thought out and written descriptions small businesses can help to ensure that their product is getting out there and getting the attention that it needs.  The more pictures the better and by making them interesting or even featuring your business' logo in some of them could possibly increase the likelihood of them getting noticed, and do not forget about the video feature!  This feature can bring a whole new dynamic to your product and also help in expanding your business' number of followers.  
By interacting with followers and replying to their comments or posts -whether positive or negative- small business owners can create a steady client base.  Instagram can also be linked to other social media outlets so by linking your accounts you can increase your number of followers in this way as well.
Above all else, remember to have fun with it!  Using Instagram is an excellent marketing tool for your business but users are going to be more likely to follow you if you present your material in a fun, relatable way.  So be creative and learn to track your results so you can keep using what has proven to be effective.
While it cannot be expected that a business will take off overnight, even with the help of a powerful tool such as Instagram, using a powerful marketing tool such as this can, most often, be a highly beneficial option for small businesse