A virtual assistant is a person often working from home which can perform several tasks and can hence function as an excellent extra hand for entrepreneurs who have tight schedules. Therefore by being able to hire a virtual assistant for simple tasks off-contract is becoming more and more appealing. Doing a search on freelance websites like www.odesk.com quickly shows over 1,000 job postings with 'virtual assistant' in the title.
Since the tasks required by entrepreneurs vary greatly it is essential that you, as a virtual assistant, possess the ability to handle and cope with multiple assignments if you want to enhance your working area. These tasks vary from doing marketing research, creating forum accounts, data entry, e-mail- and phone call management to completing social tasks for your client. Therefore, the skills required from you depends highly on the needs of the client which is hiring – it is therefore important to become as versatile as possible by for instance gaining expertise in related areas.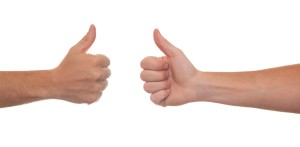 How to survive as a virtual assistant when you're a non-native English speaker?
The primary things separating a non-native English speaker from a native English speaker are obviously the understanding of the English language and quite possibly culture. This might discourage and prevent certain clients from hiring you. Ways to improve your chances involve appearing more appealing than the native virtual assistants and virtual assistants in general. This can be achieved with for instance; taking English grammar tests if you're using hiring sites such as www.odesk.com to highlight your English qualifications and raising the bar in terms of expertise regarding appropriate skills for entrepreneurs (strong IT skills are a huge plus).
Returning to the fact that a lot of job postings regarding virtual assistants are present it is also crucial that you distinguish yourself to become more personal towards your client. Your client would want a virtual assistant who is trust-worthy, highly flexible and willing to do the job full hearted. By approaching the client in a personal and honest way such as writing personalized job applications, do NOT use the same job application for several clients, will enhance your chances of getting hired. Remember to factor in work experience, skills and salary and do compare it with native virtual assistants. If you possess greater and more useful skills and/or have more real-life work experience than most virtual assistants then include and highlight these while submitting your job application before considering the last resort, lowering your salary below average.