Whether you're just starting out or you have an established business,
finding clients in any industry is no easy task.
There really is no set process for how to get their attention and convert
that in to business. This task can be even harder for virtual assistants.
By definition they do not operate face-to-face with their existing or
prospective clients, making it difficult to create connections and build
business relationships.
Here are some strategies that you could employ in order to get yourself
out there and attract that exciting new client;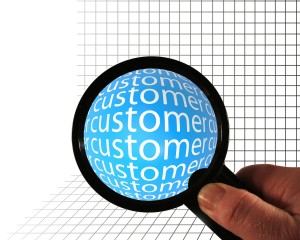 Build an effective online presence – this is an obvious part of


being a virtual assistant, but having the right online strategy in




place can make a big difference. There has been a shift away from




outbound or outward facing marketing, where business would




actively advertise to clients. Those clients are now looking for




information themselves, and having a great website is crucial.




Make sure to have your fees and rates in order, that your website




is simple and easy to use, and have an excellent resume/portfolio




ready for prospective clients to fall in love with.

Build a brand – by creating a personalized logo and other


associated visuals, you're going to be more likely to stand out




from the crowd. Unfortunately there are a lot of other virtual




assistants out there, so try and have something that is eye




catching. Make sure it is simple, professional, and ties back to




your core business.

Start social networking – the brave new world of business


marketing. We live in a time where almost every person,




business, and farm animal has a social media account. Most of the




time they have several – Facebook, Twitter, Instagram. The list is




endless, and new sites are popping up almost constantly. A good




idea is to stick to the key sites, those that get the most traffic, and




start putting yourself out there.

Go to external events and network – this may not always be


possible depending upon your location, but sometimes there is




nothing better than meeting people face-to-face and getting to




know them. You'll have the opportunity to explain your services




yourself, and show the passion that you have for what you do.

Use websites like Elance and ODesk – these are excellent


resources for anybody looking to work online. Thankfully the




number of jobs posted for virtual assistants is extensive, so you'll




have no trouble finding a number of opportunities to submit a




proposal for. Just keep in mind that websites like these often




have a lot of people that will work for next to nothing, so you need




to make sure your proposal stands out from the crowd.

Start a blog – this will tie in well with building an online presence.


A blog can be a very effective marketing tool if used properly. You




could write about trends in the industry, what some businesses




are doing, and use that as a chance to market yourself as a better




alternative. It needs to be subtle, but when done correctly it can




help convert those clients that are sitting on the fence.

Be yourself and be likeable – probably one of the most important


tips on this list. A virtual assistant is someone that has a lot of




involvement in another persons life, whether it is business or




personal. By being approachable and easy to get along with,




you're more likely to attract new clients who just want someone




to help them out.
Every business and person is different, so the same strategy won't work
for everyone. But if you start by implementing the above tips you can
start to generate some interest, build your confidence, and start landing
those great new clients!