Just as any other profession photography requires time and passion, and with a stress-filled daily day life that most of us are subjected to at some point in life, it can be hard to make room for the time needed to fulfill your passion. Here's where a virtual assistant comes in handy. Think of it as hiring a cleaning lady or other staff to take some of the not-so-fun obligatory tasks out of your everyday life to increase your chance of pursuing your dream. Instead of giving up quality time with family, friends and so on – hiring a virtual assistant can really be one of the most important investments you can make. The nice thing about virtual assistants is the variety of tasks they can carry out. This means you don't have to limit yourself to hiring a person who specifically deals with research, another with customer contact or other important things. Being able to combine several tasks and have them carried out by one person can be beneficial if done correctly!
So, depending on your needs and size of your business a virtual assistant can complete tasks such as: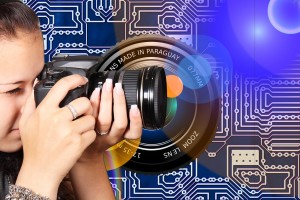 E-mail- and phone call management


Checking e-mails and taking calls can easily take up a few hours a day which are a few hours you as a photographer could spend more productively – but can easily be performed by a virtual assistant.
Social media updates and blog writing/editing


Keeping up-to-date with customers following you on social media and/or blogs can be important depending on your business size. A virtual assistant could be a good investment either if you lack experience regarding blog writing or just want to delegate as much work as possible.
Client contact and scheduling of appointments and assignments


With clients and assignments follows revenue and delegating work to virtual assistants who schedule assignments for you can increase your assistant will free up hours for you to go be a photographer.
General research


Figuring out background information, prices on certain equipment necessary or anything else important can be researched by a virtual assistant – eventually forwarding your results.
And since most virtual assistants are off-contract you can hire them quickly and for specific periods of time online and pick the one which fits your budget. Furthermore, because virtual assistants often have no relation to you or your work they can carry out tasks unbiased and contribute with a different perspective. Virtual assistants can be found using social media or on freelance websites such as odesk.com, elance.com etc. Keep in mind that the competition is strong amongst virtual assistants so the salaries vary along with experience and skills it is therefore important to aim for a good balance between quality of work and salary.